After living in my house for about two and a half years I am finally starting to see at least one room come together -- my downstairs living/kitchen area. I am a very timid decorator and actually wouldn't even have come as far as I have without some guidance from my bestie Em, Pammi, and all the people who have given me their hand-me-down home items.
Lately I have really been jealous of my married friends. Not because they have someone and I don't, but because they get to register for stuff. I feel that the closer I get to 30 it's pretty unacceptable for me to not have any nice dishes for my friends and family to eat on when they come over. So, with any luck and a decent tax refund these lovelies from
C Wonder
will soon be mine. I have seriously been obsessing over them night and day since I found them on Pinterest. The other bonus -- the aren't outrageously expensive.
I love the navy, but they also come in other colors.
In other home decorating news I was able to get two fabulous pillows from Homegoods to finally fill up some space on my couch. I also ordered a gray/white chevron print pillow from
Joss and Main
this week but who knows when it will ship! I will try to get some semi-decent pictures up when the other pillow is delivered.
One more thing -- I actually placed my first Etsy order this week. I was pretty excited about it. They have so many original, affordable items. The stuff I ordered was actually for a gift, but I am currently stalking antlers for the living room on the site as well. I am suddenly and inexplicably obsessed with antlers now, too.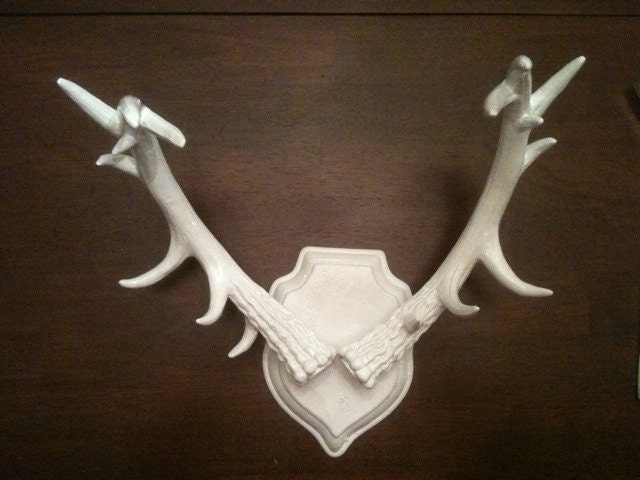 What are you obsessing over for your house?! Where do you find your inspiration? The Housewife and I are on serious decorating missions for 2012.
Love you. Mean it.
~the single gal~