I laughed with The Single Gal this morning as we discussed who would cover blogging duties today when I told her I had thought of something new I tried and wanted to use it for Monday Obsessions....except I forgot what it was for half the day. Then I remembered. The Single Gal and I are obviously beauty insiders at Sephora due to the copious amounts of money we can spend in there or online on any given day. If you are a beauty insider they send you a post card for your free birthday gift during the month of your birthday. Last year it was "meh" and I can't even remember what it was. This year it was a sample pack of fresh sugar tinted lip balm in rose and sugar lip treatment SPF 15.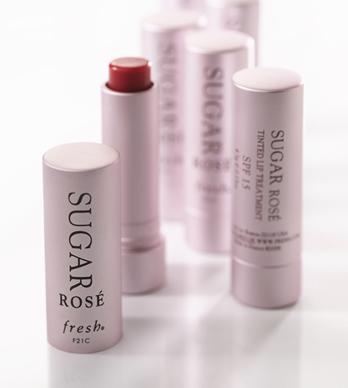 I really love this product because it gives me tons of moisturizing power with a very flattering lip color while I'm chasing around #1, running to the gym or even the grocery store. It helps give me that effortless but put together look appropriate for someone who basically stays in her gym clothes all day. What? I'm pregnant and this time around I seriously cannot even take certain panel maternity shorts constricting me during the day. The Single Gal calls it my "uniform." Whatev I tell you Single Gal.
Now, as I am perusing the
fresh
website I can see that these are priced on the higher end of things. It's akin to googling this great restaurant your friends have told you about and you notice the quadruple dollar sign next to it. However, I'm not one to put a price on keeping up ones beauty. Let's face it, the men get older and better and we just have to work harder and harder. I would love to try some of their face and body moisturizers and the Radiance Pen.
Have any of you tried any of the fresh products before? Am I late to the party on this product line? My tinted lip balm may be forever in my makeup bag, especially in the winter months.