While I sometimes like #1 to be dressed a little like a mini-hipster when the holidays come around I'm back into a smocked obsession. If I could afford it, I would always have her dressed in a few brands that I just love. I don't put a ton of bows in #1's hair because I just don't own hardly any (this will be changing with the twins big time) and never seem to remember to order/go buy them in every color imaginable. I also seem to have problems with other people helping keep the bow in her hair. I love that my friends little girl always has a big bow- and you better believe no one would dare dress her without putting that bow in.
I ordered one of these from etsy for a comfortable Christmas option for #1. The shop is
Julianne Originals.
Pair with some cute tights or leggings. I can't wait until mine ships.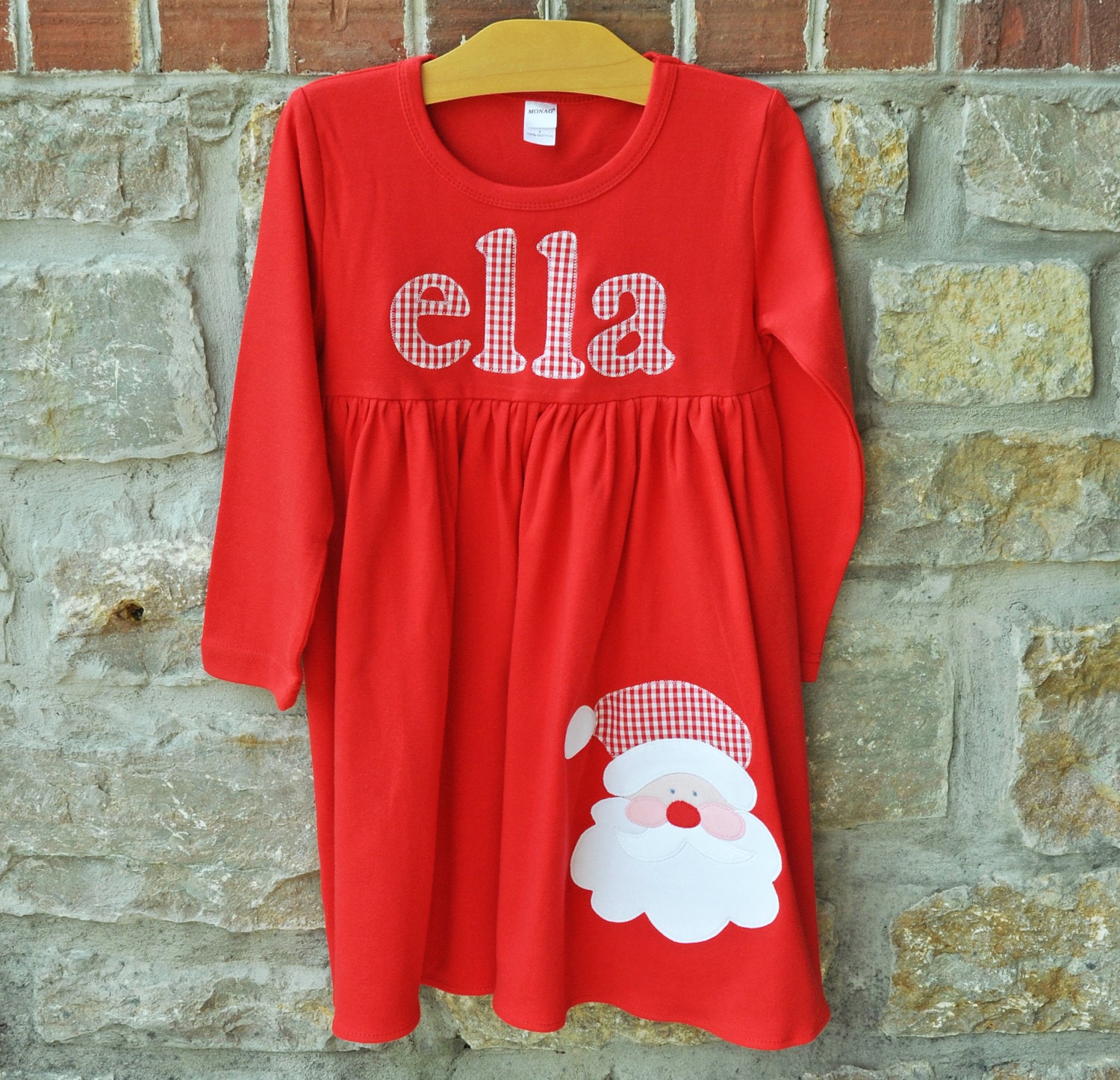 photo via google/ via julianne originals
I'm a huge fan of
Baxter and Beatrice
. These are very comfortable for the kids to wear. I wish I had several of these for #1. Check out the site for more looks and if you check the Miss T V U ones they also have some holiday outfits.
I always scan through
The Best Dressed Child
for smocked options. You can actually find a lot of good sale items where they are probably clearing out last seasons overstock-just depends on the sizing you need.
This is just darling and also looks really comfortable.
Lezame Girls Pink/Green Corduroy Pants Set
Rosalina Scotty Dogs Pants Set
Don't roll your eyes, I know none of these are "cost effective" and your husbands will flip their shit at the price tags just like mine does. You can find some good stuff on ebay if you have the patience to bid, etc. I do not have that patience. Usually there are some consignment sales that go on twice a year around here and you can luck out and find some of the smocked items at better prices and they are only gently used. However, this is a serious underground network that I am still trying to work out. Trust, it's a complicated thing. Do your google homework and prep yourself, mark your calendar with the spring dates and call the babysitter.
Kelly's Kids
and
Shrimp and Grits Kids
are some other clothing sites I really like. If I had a boy I would be buying a lot of Kelly's Kids. I find I can stomach the price tags because at this age kids don't grow quite as fast as they do during the first year so you can get more wear out of the clothes.