Clearly, many people are obsessed with this because it's already out of stock at J Crew Factory. I really coveted this vest last year and was going to pull the trigger and order it early so I could be ahead of the game. But the house always wins my friends. Freaking sold out.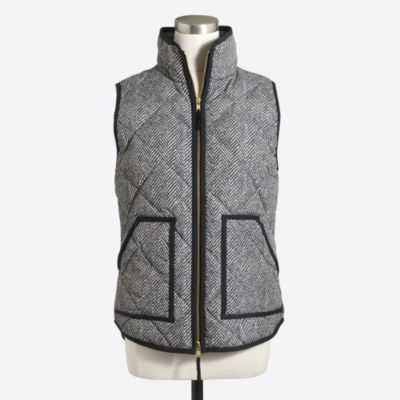 J. Crew Factory Herringbone Quilted Puffer Vest
I am having this obsession with plaid this year and this shirt is on my list. I don't know that I'm crazy about it being a popover versus a button down but it caught my eye. So probably still on the hunt for the perfect plaid shirt. This is a good start though.
J. Crew Factory Plaid Popover
I'm going to try to be very "layered" this year, instead my usual one dimensional self, and look for pieces that add texture and interest. Also, the Single Gal has a French Bulldog sweater from last year so obvi if we show up to the same place being "the same but different" it would be good times. I feel certain that this will be sold out or no longer available in my size as usual though.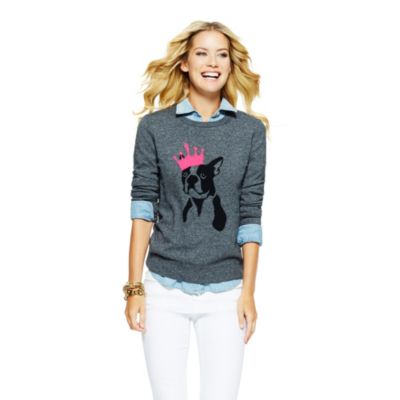 C.Wonder King Frenchie Sweater
What have you been stalking for the fall? Or are you still in denial and enjoying the warm Southern weather? I can't decide about this camo trend and I need some new flats to run around in.
The Housewife