Is there anything greater than "window shopping" with your Sunday morning coffee? I don't think so. We had a fabulous little shower here for my baby sister yesterday (cue Single Gal crazily mopping floors at 8 am on Saturday) who is expecting in March so I am seriously taking it easy today. I have had a long week at work, a long week talking to God, a long week counting gratitudes and blessings, and trying not to worry about some future changes. So let's slow it down this morning, shall we?
//pug sweatshirt from H&M//
This
pug sweater from H&M! I die! I kind of wanted to beg 3 Putt for it for Valentine's Day but we are paying for our wedding in December and have our trip in two weeks so let's just keep it in the window. 3 Putt if you are reading I am super serious about that last statement, this isnt' a ploy. I also LOVED
this
floral version, too! Wish I had for my trip! They are only $19.95.
GiGi New York extended their sale.
This
uber large clutch in dark green -- swoon. Down from $130 to $65. It's kind of like they are giving them away. And you can add a monogram. What else are you waiting for? Order by Monday.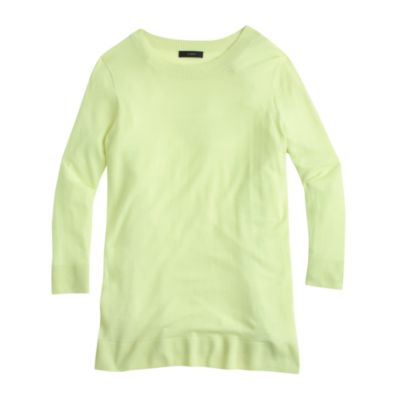 //J.Crew Lightweight Merino Tunic Sweater//
I love all tunics, lately. And J. Crew. Kind of wanting
this
sweater in 3 different colors. Love the bright yellow to move into spring. $88. Use code BRINGSPRING for extra 25% off.
This
Lilly Pulitzer Robyn Short Sleeve dress is everything. Need for summer. I love that you can throw this on and feel completely put together for dinner, day festival, whatever. Anything. And the price point is awesome too -- $98.
None of these will be in my closet any time soon. But it was fun to look!
~the single gal~